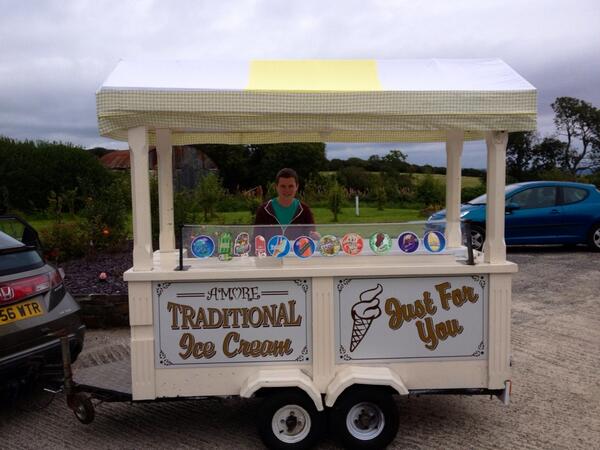 It must be something in the genes!
My son Carwyn has his sights firmly set on the world of business.
At 17, he has just ordered a tow bar for his car and business cards for his Green's Services lawn mowing and garden maintenance start-up.
And not content with starting up one business, he has his eyes firmly set on Business No2.
Carwyn is planning a new venture selling ice-cream.
He's doing most of the work himself, but I did give him a small hand this week in picking up this ice cream stall from Leeds.
The 'winter project' will be refurbishing the stall ready for the next summer season.
All the family are backing Carwyn to make a success of both businesses.