A big thank-you goes to everyone who sent me birthday wishes on the occasion of my big Five-O!
I celebrated with a week in the wonderful city of Hong Kong.
Met a few characters, including this bird!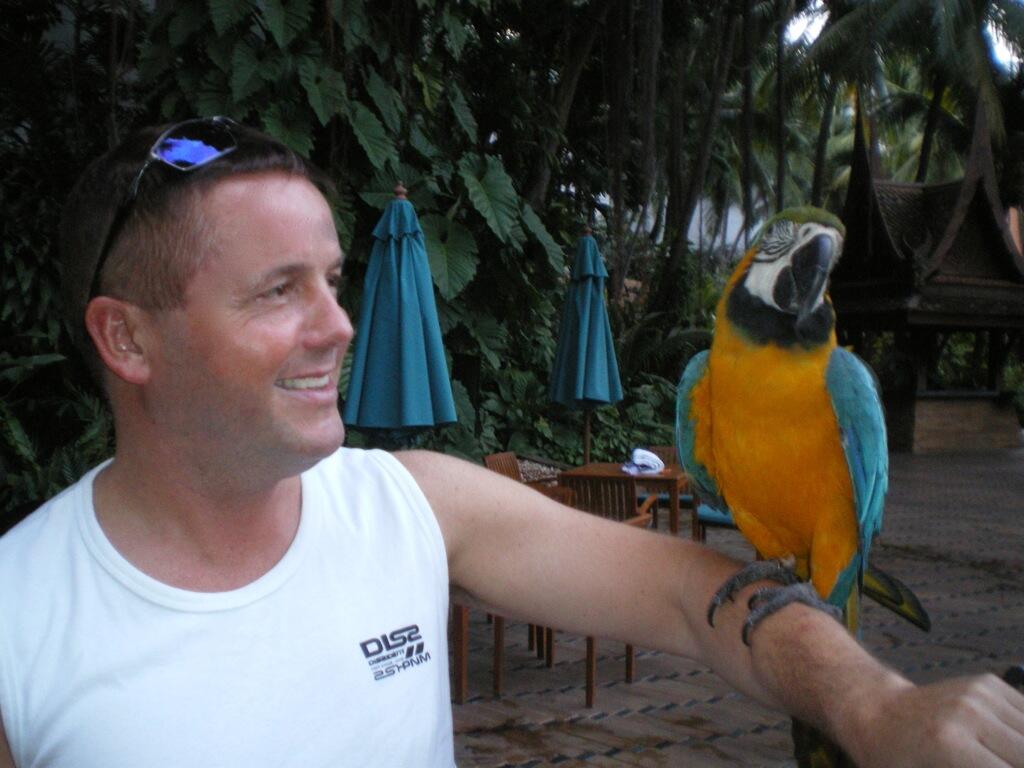 Unfortunately, I couldn't bring her home!
Thanks to the miracles of modern technology, this is being written from the airport lounge.
I am waiting for my 'flatbed' seat for the marathon 11-hour journey home.
Time to get some 'Zeds' in and some well-deserved sleep.
This week is going to be mega-busy.
I have a speaking engagement in Wiltshire tomorrow, a Shelter Cymru conference midweek, the Cardiff Business Show on Thursday, a speaking gig with Dragons' Den star Hilary Devey on Thursday evening and the Swansea Bay Volunteer Awards on Friday night.
Oh . . . and I'll try and fit a bit of business in between!
Once again, many thanks to everyone for their birthday wishes.